Oruguitas Latinas | Latin American Family Drop-In
March 28, 2020 @ 11:00 am

-

1:00 pm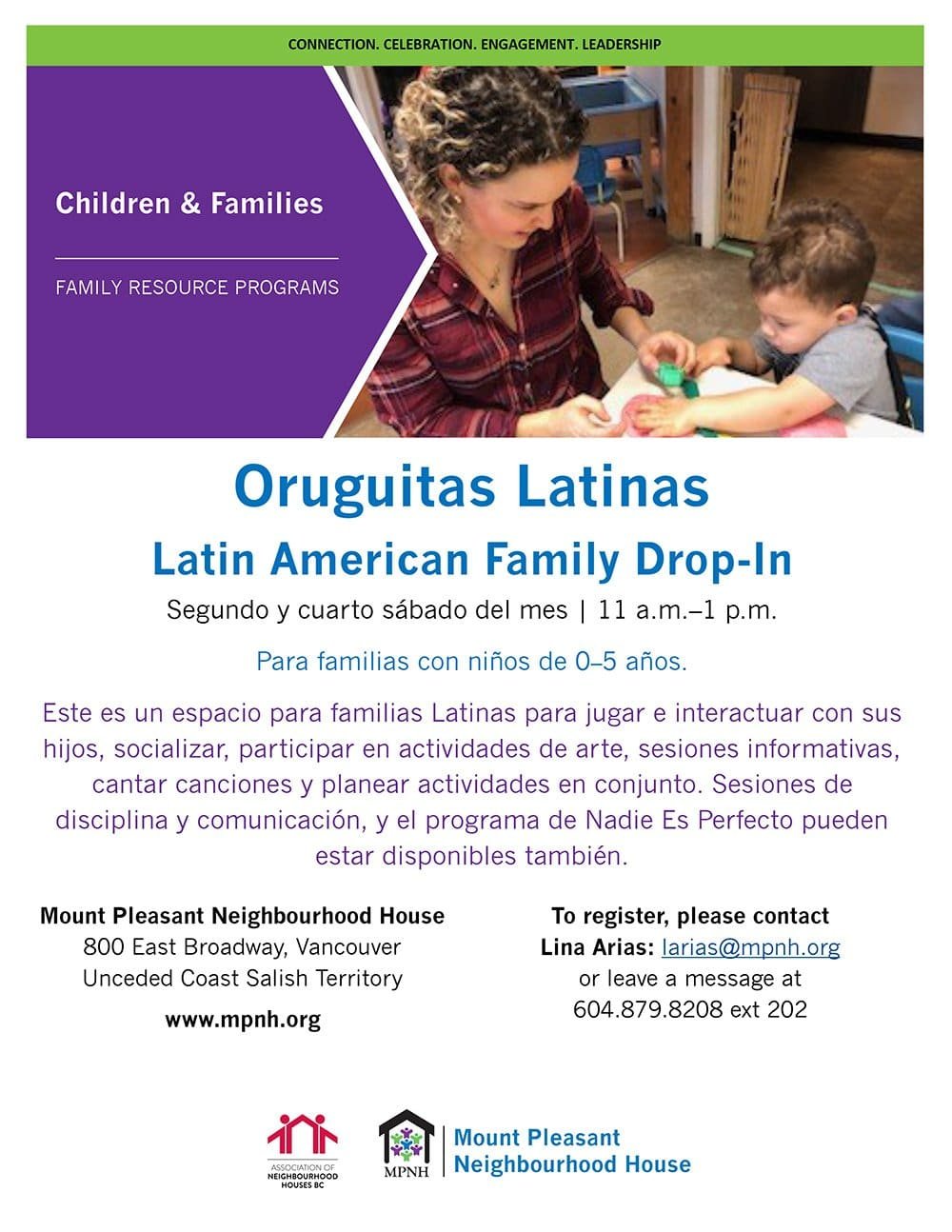 Para familias con niños de 0–5 años, segundo y cuarto sábado del mes.
Este es un espacio para familias Latinas para jugar e interactuar con sus hijos, socializar, participar en actividades de arte, sesiones informativas, cantar canciones y planear actividades en conjunto. Sesiones de disciplina y comunicación, y el programa de Nadie Es Perfecto pueden estar disponibles también.
For families with children aged 0-5 years, on the second and fourth Saturdays of the month.
This is a space for Latin American families to play and interact with their children, socialize, participate in art activities, information sessions, sing songs, and plan joint activities. Sessions tackling discipline and communications, and the Nobody Is Perfect program are also available.
To register, please contact:
Lina Arias: larias@mpnh.org | 604.879.8208 ext 202.