Resurfacing History: Land & Lives in Mount Pleasant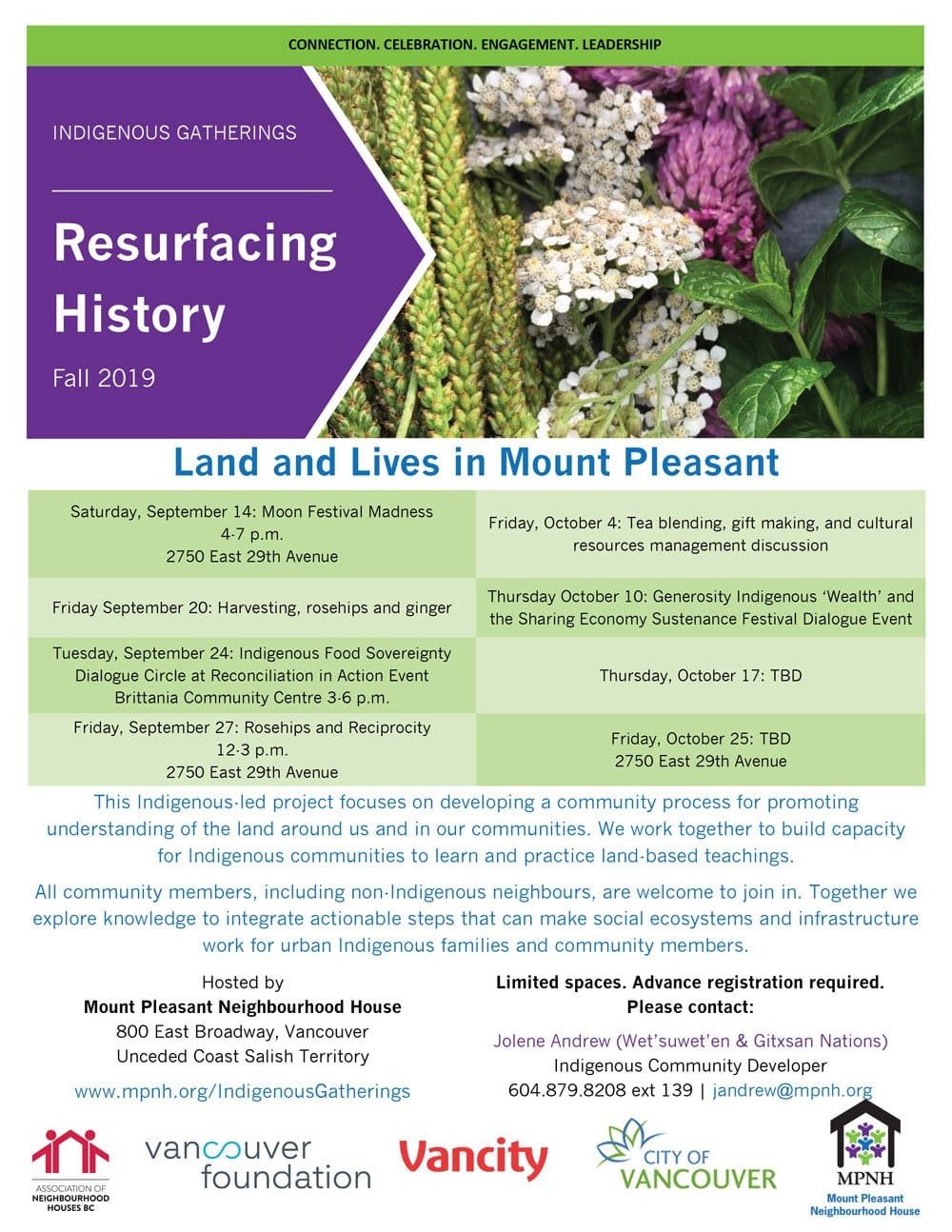 This Indigenous-led project focuses on developing a community process for promoting understanding of the land around us and in our communities. We work together to build capacity for Indigenous communities to learn and practice land-based teachings.
All community members, including non-Indigenous neighbours, are welcome to join in. Together we  explore knowledge to integrate actionable steps that can make social ecosystems and infrastructure work for urban Indigenous families and community members.
Saturday, September 14 | 4-7 p.m.
Moon Festival Madness
2750 East 29th Avenue
Friday, September 20
Harvesting, rosehips and ginger
Tuesday, September 24 | 3-6 p.m.
Indigenous Food Sovereignty Dialogue Circle
at Reconciliation in Action Event
Britannia Community Centre
Friday, September 27 | 12-3 p.m.
Rosehips and Reciprocity
2750 East 29th Avenue
Friday, October 4
Tea blending, gift making, and cultural resources management discussion
Thursday, October 10
Generosity, Indigenous 'Wealth' and the Sharing Economy
Sustenance Festival Dialogue Event
Thursday, October 17
Friday, October 15
2750 East 29th Avenue
Limited spaces. Advance registration required. Please contact:
Jolene Andrew (Wet'suwet'en & Gitxsan Nations)
Indigenous Community Developer
604.879.8208 ext 139 | jandrew@mpnh.org