Resurfacing History: Water Ceremony & Teachings
August 21, 2019 @ 1:30 pm

-

4:30 pm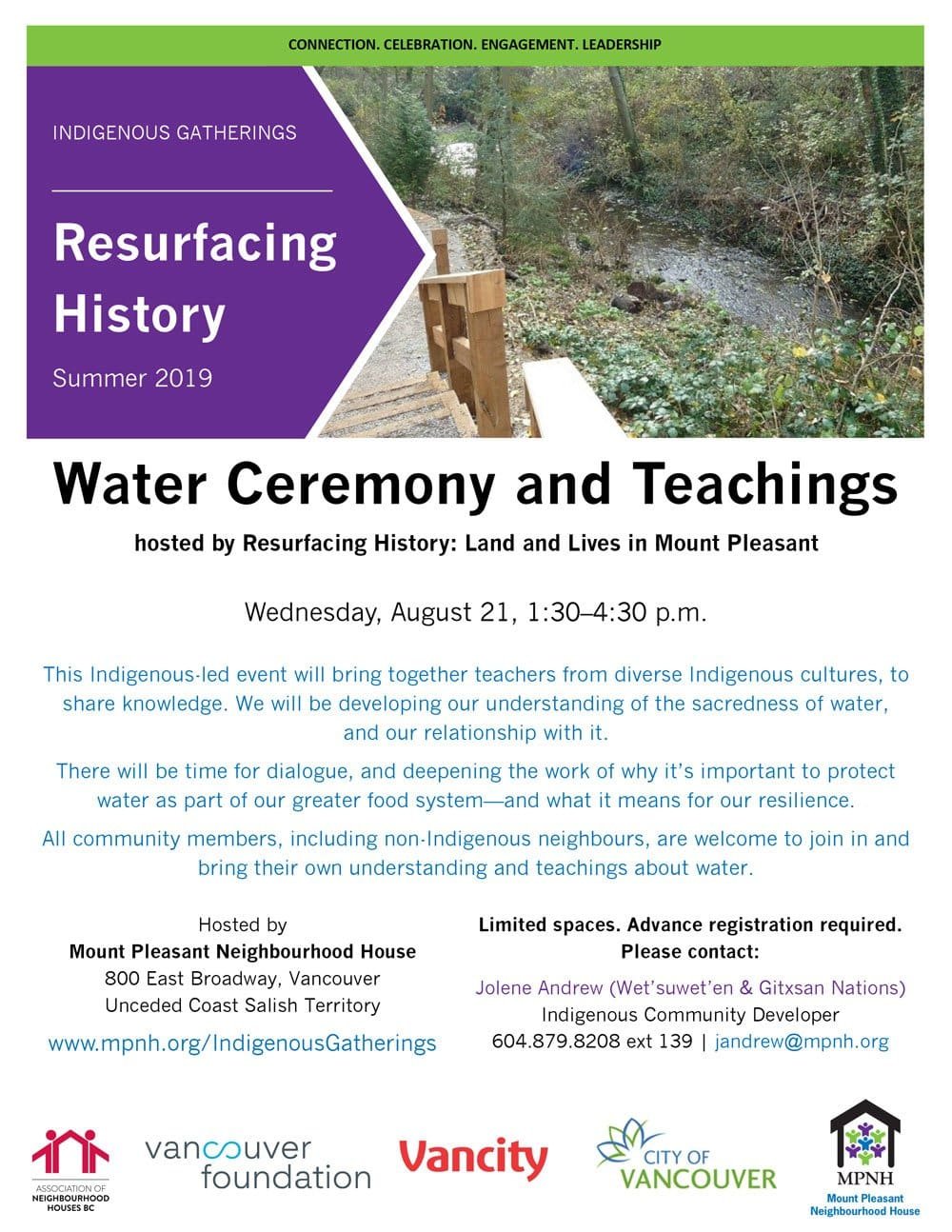 This Indigenous-led event will bring together teachers from diverse Indigenous cultures, to share knowledge. We will be developing our understanding of the sacredness of water,
and our relationship with it.
There will be time for dialogue, and deepening the work of why it's important to protect water as part of our greater food system—and what it means for our resilience.
All community members, including non-Indigenous neighbours, are welcome to join in and bring their own understanding and teachings about water.
Limited spaces. Advance registration required. Please contact:
Jolene Andrew (Wet'suwet'en & Gitxsan Nations)
Indigenous Community Developer
604.879.8208 ext 139 | jandrew@mpnh.org