CONNECTION. CELEBRATION. ENGAGEMENT. LEADERSHIP.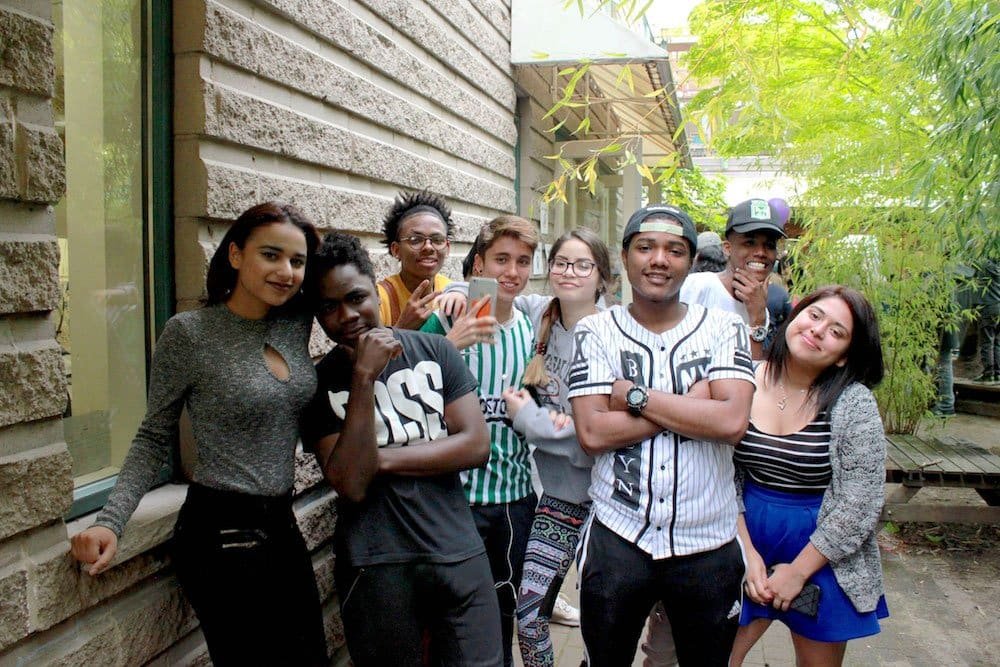 Bunny Meet + Greet at Mount Pleasant! – Friday, November 5 (3:30-6:00 PM)
The rain get you down? Stressed with school? Come meet some bunnies and let the stress melt away at Mount Pleasant Neighbourhood House. Open to youth ages 13-24. Snacks/refreshments provided. Masks mandatory to attend event.
Registration is required for this event! Please sign up here ASAP as spots are limited.
Registration for In-Person Fall Programming is Open
We have a variety of opportunities ranging from career development programs, after-school programs, homework club, and mental health workshop series. See our program guide below for more info on each program and specific start dates/times. We promise there's something for everyone!
All our programming this fall will be delivered in-person with reduced capacity (maximum 15 participants) and additional COVID-19 safety measures taken to ensure the safety of youth and staff.
If you'd like to register or you have a question, please feel free to reach out to Crystal at clau@mpnh.org or send her a DM on Instagram @crystal.mpnh. 
Registration forms can be found HERE! 
Preteens
Our Preteen Adventures program is for preteens to hang out and learn basic life skills. Participants are expected to register for the program (although checking it out a couple of times first is okay too). The afterschool preteen program offers a little something for every preteen: sports, team building activities, culinary endeavors, stuff for girls, stuff for boys, swimming outings, and field trips.
Youth
We have an extensive and appealing range of programs and activities for preteens (ages 10-12), teens (ages 13-18), and young adults (19-24). Led by a multidisciplinary team, our programs offer young people to connect with their peers and community, while also providing a safe space in which they can develop their resiliency, life skills, a sense of self, leadership skills, and have fun at the same time. From movie nights to coffeehouses, hiking, kayaking, homework help and newcomer support, we try to meet the diverse needs of all young people who come to our neighbourhood house. 
We are committed to making our programs accessible to all! All programs and activities are free and open for anyone to join. To register, please contact Crystal Lau at clau@mpnh.org. 
Preteens
Jeven Bhullar
Program Coordinator, School Age & Preteen Programs
jbhullar@mpnh.org
Youth
Thanh Lam (she/they)
(English, Vietnamese, French)
Youth & Newcomer Services Manager
tlam@mpnh.org
604.879.8208 ext 302
Manuel Gamas (he/him)
(English, Spanish)
Newcomer Youth Programmer
mgamas@mpnh.org
604.879.8208 ext 318
Crystal Lau (she/her)
(English, Chinese)
Newcomer Youth Programmer
clau@mpnh.org
604.879.8208 ext 318
Laura Ngo (she/her)
(English, Vietnamese)
Child and Youth Worker
lngo@mpnh.org
604.879.8208 ext 318
Shayan Abbaszadeh (he/him)
(English, Farsi)
Newcomer Preteen/Youth Worker
sabbaszadeh@mpnh.org
604.879.8208 ext 318
Support Us
Help people from 40+ countries, many Indigenous nations, and all generations make the most of of life at our House.