CONNECTION. CELEBRATION. ENGAGEMENT. LEADERSHIP.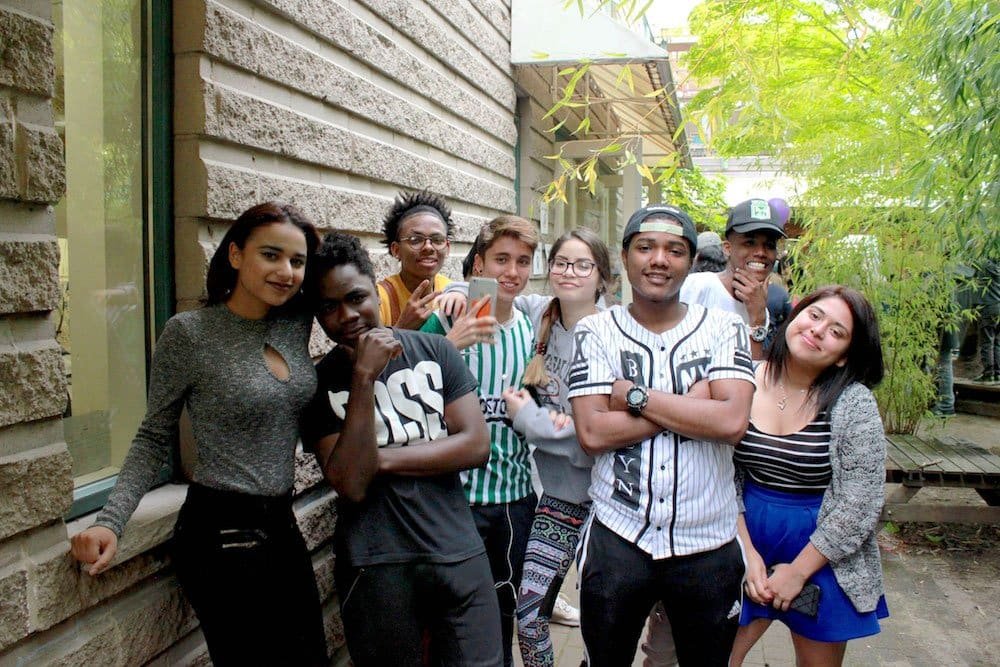 Preteens
Our Preteen Adventures program is for preteens to hang out and learn basic life skills. Participants are expected to register for the program (although checking it out a couple of times first is okay too). The afterschool preteen program offers a little something for every preteen: sports, team building activities, culinary endeavors, stuff for girls, stuff for boys, swimming outings, and field trips.
Youth
We have an extensive and appealing range of programs and activities for preteens (ages 10-12), teens (ages 13-18), and young adults (19-24). Led by a multidisciplinary team, our programs offer young people to connect with their peers and community, while also providing a safe space in which they can develop their resiliency, life skills, a sense of self, leadership skills, and have fun at the same time. From movie nights to coffeehouses, hiking, kayaking, homework help and newcomer support, we try to meet the diverse needs of all young people who come to our neighbourhood house.
Some of our activities have a small fee, some are free, and in all cases, funding is available through our Access Program. 
Please refer to the documents below for our schedule and program and staff guide:
Preteens
Jeven Bhullar
Program Coordinator, School Age & Preteen Programs
jbhullar@mpnh.org
Youth
Thanh Lam (she/they)
(English, Vietnamese, French)
Youth & Newcomer Services Manager
tlam@mpnh.org
604.879.8208 ext 302
Manuel Gamas (he/him)
(English, Spanish)
Newcomer Youth Programmer
mgamas@mpnh.org
604.879.8208 ext 318
Crystal Lau (she/her)
(English, Chinese)
Newcomer Youth Programmer
clau@mpnh.org
604.879.8208 ext 318
Laura Ngo (she/her)
(English, Vietnamese)
Child and Youth Worker
clau@mpnh.org
604.879.8208 ext 318
Support Us
Help people from 40+ countries, many Indigenous nations, and all generations make the most of of life at our House.