CONNECTION. CELEBRATION. ENGAGEMENT. LEADERSHIP.
News & Stories From Our House
May, 2022
April, 2022
March, 2022
February, 2022
January, 2022
December, 2021
November, 2021
October, 2021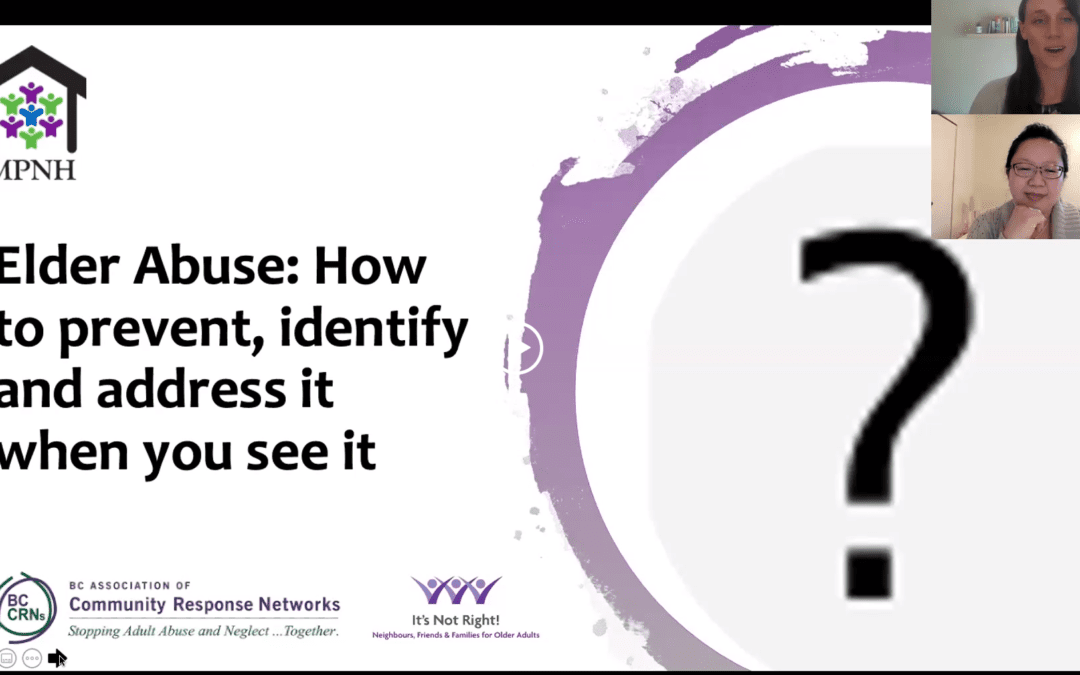 World Elder Abuse Awareness Day (WEAAD) takes place June 15th and we, as community members have a responsibility to be aware of the signs of elder abuse, know how we can prevent it and address it appropriately when it does occur.
Sneha Nampally
Community Engagement and Communications Coordianator
snampally@mpnh.org
604.879.8208 ext 210